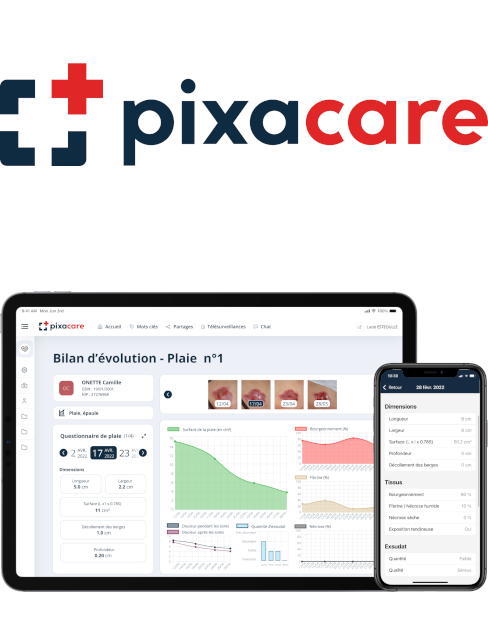 Pixacare - Remote monitoring & tele-expertise of chronic & post-operative wounds
Thanks to Pixacare, caregivers can now document the visual follow-up of their patients via medical photos.
The application organises, secures and analyses these photos. It helps to measure and analyse the content of wounds while allowing remote monitoring of the progression of injuries. Collaboration modules also enable better involvement and communication between teams and caregivers. Wound progression is easily monitored remotely and non-essential consultations can be avoided. Artificial intelligence (AI) algorithms aim to measure and analyse the content of wounds.
The tool thus helps caregivers to make more informed and/or faster decisions on treatment options.


Discover
WoundEL® innovation
WoundEL® treats chronic wounds through electrostimulation by combining the benefits of controlled healing with those of daily electrostimulation sessions.